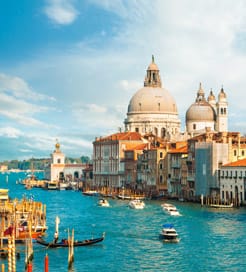 Compare ferries from Italy to Gulf of Napoli
There is no shortage of options to choose from when it comes to selecting a ferry from Italy to Gulf of Napoli. There are 10 ferry companies with a combined offering of 27 Ferry Routes connecting Naples to Ischia, Pozzuoli to Ischia, Casamicciola & Procida, Ponza to Casamicciola, Ventotene to Casamicciola, Naples to Ischia, Capri, Casamicciola, Procida & Forio, Procida to Casamicciola & Ischia, Casamicciola to Procida, Sorrento to Capri & Ischia, Castellammare di Stabia to Capri, Naples to Ischia, Capri, Casamicciola, Procida & Forio & Sorrento to Capri & Ischia.

The fastest route between Italy and Gulf of Napoli is Procida to Casamicciola with a crossing duration of around 10 minutes. With so many routes on offer we make it simple by comparing all similar routes in one search so you can quickly find what you are looking for.
Italy Gulf of Napoli Ferry Map
Ferries from Italy to Gulf of Napoli
About Italy:
Italy is home to the greatest number of UNESCO World Heritage Sites in the world. Together with Greece, it is known as the birthplace of Western culture.

Full of high art and monuments, almost every small village in Italy offers a few interesting locations. From the Roman ruins, Byzantine cities and Renaissance masterpieces to cobblestone streets, beautiful churches and wide variety of stunning beaches, Italy is a place that provides rare experiences that can never be overrated.

Italy is the ideal departure country for those travelling by ferry with numerous amazing destinations, many of them domestic on offer. With so many miles of coastline and famous islands to choose from, the list of destinations is truly unrivalled. In terms of international travel, Italy is connected to almost all of the countries in the Adriatic Sea as well as featuring numerous links to Greece, Tunisia and Spain.

The short island crossings are usually made with small passenger vessels while the longer international journeys are operated by luxurious cruise ferries.
About Gulf of Napoli:
The Gulf of Napoli which is also called the Bay of Naples is a great tourist destination located along the Southwest coast of Italy. The Gulf consists of three islands, Capri, Ischia and Procida.

This is a vibrant land with warm and passionate inhabitants. Capri and Ischia are two of the most popular islands in Italy, attracting tourists with its splendid beaches, historical architecture, narrow streets and churches, especially during the summer periods.