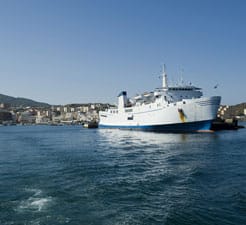 How to book a Ferry to Pantelleria
With our Ferry to Pantelleria guide you will get all the info you need in order to plan your ferry crossing to Pantelleria Island.
Using our fare search you can check timetables, live prices and availability for Ferries to Pantelleria, or compare your destination with alternative ports, not just in Pantelleria Island, but further afield too.
It really is simple to save on your ferry to Pantelleria with directferries.co.uk. All you have to do is select your place of departure, ferry route, number of people travelling on the ferry to Pantelleria and hit the search button.
Pantelleria Ferry Services