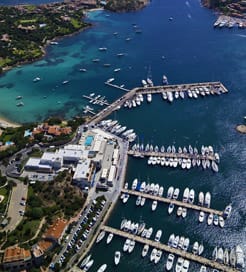 Compare ferries from Sardinia to Rome
There are 4 ferry routes operating between Sardinia and Rome offering you combined total of 43 sailings per week. Grandi Navi Veloci operates 1 route, Olbia to Civitavecchia which runs 3 times weekly. Grimaldi Lines operates 4 routes, Olbia to Civitavecchia runs 7 times per week, Arbatax to Civitavecchia about 2 times weekly, Cagliari to Civitavecchia about 3 times weekly & Porto Torres to Civitavecchia about 4 times weekly. Tirrenia operates 2 routes, Olbia to Civitavecchia runs 16 times per week & Cagliari to Civitavecchia about 8 times weekly.

As the frequency and duration of crossings on some routes varies we would advise that you do a live search for crossings from Sardinia to Rome to get the most up to date information.
Ferries from Sardinia to Rome
About Sardinia:
Sardinia is an autonomous region of Italy and the second largest island in the Mediterranean Sea, after Sicily.

It's an island of typical Mediterranean beauty, with white beaches, wild interiors, ancient villages and a complex history attracting large amounts of nature lovers each year.

Aside from beautiful coastal views and immaculate sandy shorelines, Sardinia offers a wide range of activities for those who love the great outdoors. You can navigate up limestone cliffs, meander through forested paths, stroll across picturesque bays and enjoy some excellent water sports.

The spring months would be ideal for holidaymakers looking for a bit more privacy, with the countryside ablaze with colour and fewer tourists around.

Given the island's central location in the Mediterranean Sea, it is a useful gateway for a large number of destinations in Europe. There are many ports along its coastline, offering numerous routes to both international and domestic cities.