Why use
Direct Ferries?
Ferries from 3325 routes and 764 ports worldwide
Trusted by over 2.5 million customers
We arrange over 1.2 million ferry crossings / year
We check up to 1 million prices for our customers daily
Special Offers to United States
Ferries to United States
The United States of America is home to the world's third-largest population with more than three hundred million residing there. USA comprises both densely populated cities with sprawling suburbs, and vast, uninhabited and naturally beautiful areas.
With a history of mass immigration dating from the 17th century, America is a melting pot of cultures from around the world and plays a dominant role in the world's cultural landscape.
It is world famous for its wide array of hugely popular tourist destinations, ranging from the skyscrapers of Manhattan and Chicago, to the natural wonders of Yellowstone and Alaska, to the warm, sunny beaches of Florida, Hawaii and Southern California.
United States reviews
"Ferry to Bahamas"

Quick boarding, onto clean and spacious facility. Enjoyed the trip. Like having a mini cruise

Read More

Read Less

"Hyannis to Nantucket and Return"

Pleasant trip. Very efficiently organised. Luggage taken on board and unloaded for you on trolleys, making the journey very easy. Good views and reasonable seating. Decent coffee and muffins from the snack bar!

Read More

Read Less

"A great way to travel!"

WE went from Victoria to Seattle. The journey was much nicer than flying. The check in was relaxed, the boat was superb. Seats had good legroom. The view of the wake was awesome. And the arrival was slick. Thanks!

Read More

Read Less

"Happy ending"

We set out from Chester NS at 07-15 to drive to Digby to catch the ferry to St John, New Brunswick, in appalling weather, torrential rain plus pretty high wind at one point. Really worried that we would miss the boat, but hadn't realised how easy it was to get to, we had thought we had to drive to Digby then find the ferry terminal...wrong, all we did was follow highway 101 to the end then follow the signs...just drove in, in plenty of time. Then drove onto the ship, guided by good humoured, polite staff. We had comfortable seats, good coffee, fast wi-fi, very clean modern washrooms, in fact it was all excellent. I would have no hesitation in recommending this service to anyone who required a quick and easy ferry over to New Brunswick.

Read More

Read Less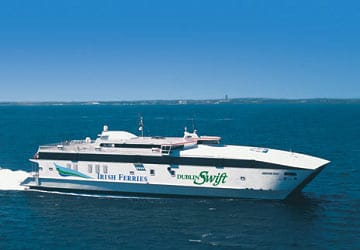 Routes and Ports in United States