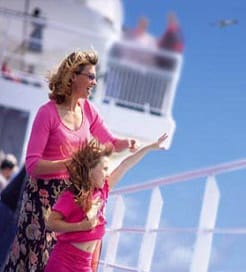 Compare ferries from Luzon Islands to Visayas Islands
There are numerous ferry crossings operating from Luzon Islands to Visayas Islands. Ferries currently connect 4 Ports in Luzon Islands with 6 Ports in Visayas Islands.

There are a combined number of 14 ferry crossings each day across a selection of 8 ferry routes which are operated by 1 ferry companies including 2GO Travel with the shortest crossing taking around 3 hour 0 minute (Caticlan Jetty Port).

This is a general summary of the services on offer between Luzon Islands and Visayas Islands, for live information select from our Fare Search.
Luzon Islands Visayas Islands Ferry Map
Ferries from Luzon Islands to Visayas Islands