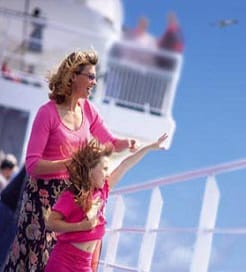 Compare ferries from Madeira Islands to Portugal
Madeira Islands Portugal Ferry Map
Ferries from Madeira Islands to Portugal
About Madeira Islands:
The Madeira Islands are a Portuguese archipelago in the North Atlantic Ocean, North of Tenerife.

Known worldwide as the Island of Eternal Spring or Pearl of the Atlantic, the Madeira Islands have a mild climate throughout the year, making it a popular year-round resort visited by over a million tourists each year.

The colourful islands are a haven of natural beauty where two thirds of the archipelago is a protected area, and the exotic colours of the flowers stand out against the blue sea and green vegetation.
About Portugal:
Portugal is a country in South-Western Europe and shares the Iberian peninsula with Spain at the Western tip of Europe.

With a mild climate, 3000 hours of sunshine a year and 850 km of splendid beaches on the Atlantic Ocean, Portugal is the perfect holiday destination all year round. As one of the top 20 most visited countries in the world, Portugal attracts an average of 13 million visitors per year, with its capital city Lisbon as a tourist hotspot.