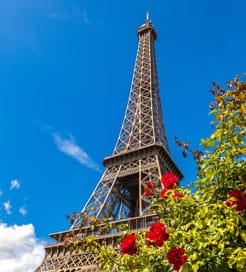 Compare ferries from France to Corsica
There is no shortage of options to choose from when it comes to selecting a ferry from France to Corsica. There are 3 ferry companies with a combined offering of 13 Ferry Routes connecting Nice to Ajaccio, Toulon to Ajaccio, Bastia, Ile Rousse & Calvi, Nice to Ajaccio, Calvi, Ile Rousse & Bastia, Toulon to Ajaccio, Bastia, Ile Rousse & Calvi & Marseille to Ajaccio, Bastia, Ile Rousse, Porto Vecchio & Propriano.

The fastest route between France and Corsica is Nice to Ile Rousse with a crossing duration of around 4 hours 5 minutes. With so many routes on offer we make it simple by comparing all similar routes in one search so you can quickly find what you are looking for.
Ferries from France to Corsica
About France:
France has been one of the world's most popular tourist destinations for many years and is one of the most diverse countries in the world.

With a variety of landscapes, its charming people and the richness of its culture, France really is an ideal destination for the holidaymaker. Paris with its iconic monuments and Europe's most popular theme park and also the French Riviera in the south east get the headlines, but there is so much more to see and do.

Whether you're up for an adventure holiday, a spa break, relaxing on a beach, castle hop, shopping or simply people watching, you can do it all in France. And, however many times you visit, there is always something to discover.

With its central position in Western Europe, France is the perfect gateway by ferry to the surrounding countries and islands of the Mediterranean and the English Channel. With numerous ferry companies operating crossings to and from France, destinations include the UK, Ireland, the Channel Islands, Corsica, Sardinia and North Africa.
About Corsica:
Corsica is a French island in the Mediterranean Sea, West of Italy, South-east of mainland France and North of Sardinia.

Seen as a mountain in the sea, Corsica is also called Island of beauty, and the diversity of its scenery makes it one of the pearls in the Mediterranean Sea.

Whether you're a beach lover, a culture seeker, a hiker or diver, Corsica's shoreline and mountains have plenty of activities to offer.