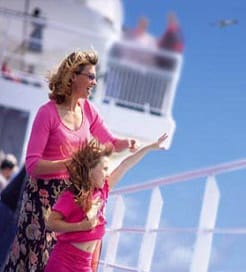 Compare ferries from Tanegashima to Japan
There are 4 ferry routes operating between Tanegashima and Japan offering you combined total of 70 sailings per week. Tane Yaku Jetfoil operates 4 routes, Nishinoomote to Kagoshima runs 5 times per day, Nishinoomote to Miyanoura about 14 times weekly, Nishinoomote to Anbo about 14 times weekly & Nishinoomote to Ibusuki about 7 times weekly.

As the frequency and duration of crossings on some routes varies we would advise that you do a live search for crossings from Tanegashima to Japan to get the most up to date information.
Tanegashima Japan Ferry Map
Ferries from Tanegashima to Japan
About Tanegashima:
Tanegashima is the second largest of the Osumi Islands in Kagoshima Prefecture, southern Japan.

For a relatively small island, Tanegashima has a significant role in the nation's cultural heritage. It's home to the largest space centre in the country and it's where guns were first introduced to Japan in the 16th Century. There is even a fascinating display of the first Japanese gun ever made in Nishinoomote City to the north.

Aside from the historical interest, visitors come to Tanegashima for its beautiful beaches and superb surfing conditions along the east coast, as well for snorkelling with turtles in crystal clear waters.

The island's main port can be found in Nishinoomote at the northern terminus of the National Route 58 highway. From there, you can sail back to a couple of ports on the mainland or to the neighbouring island of Yakushima to the southwest.