About Cross Channel Ferries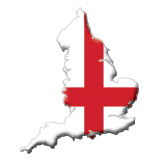 Use our Cross Channel Ferries guide to get all the information you need to plan your cross channel ferry. With Directferries.co.uk you can compare all Cross Channel Ferries in one quick and easy search so you are sure to find the best crossing available and at the best price too!

For a quick overview of what's available including cross channel ferry routes, frequency, duration and who sails where please see info below. To get a ferry price and to check availability please select your place of departure from the menu to the left and hit search!